This guide to the best hardware wallets 2023 will help you choose the right one for you. We always advise you to buy these products directly from the manufacturer's website. You can click on our links to be directed directly to the manufacturers' official stores. We don't want to make a ranking, you will have to choose according to your needs, but we have selected the best hardware wallets currently available in our opinion.
COLDCARD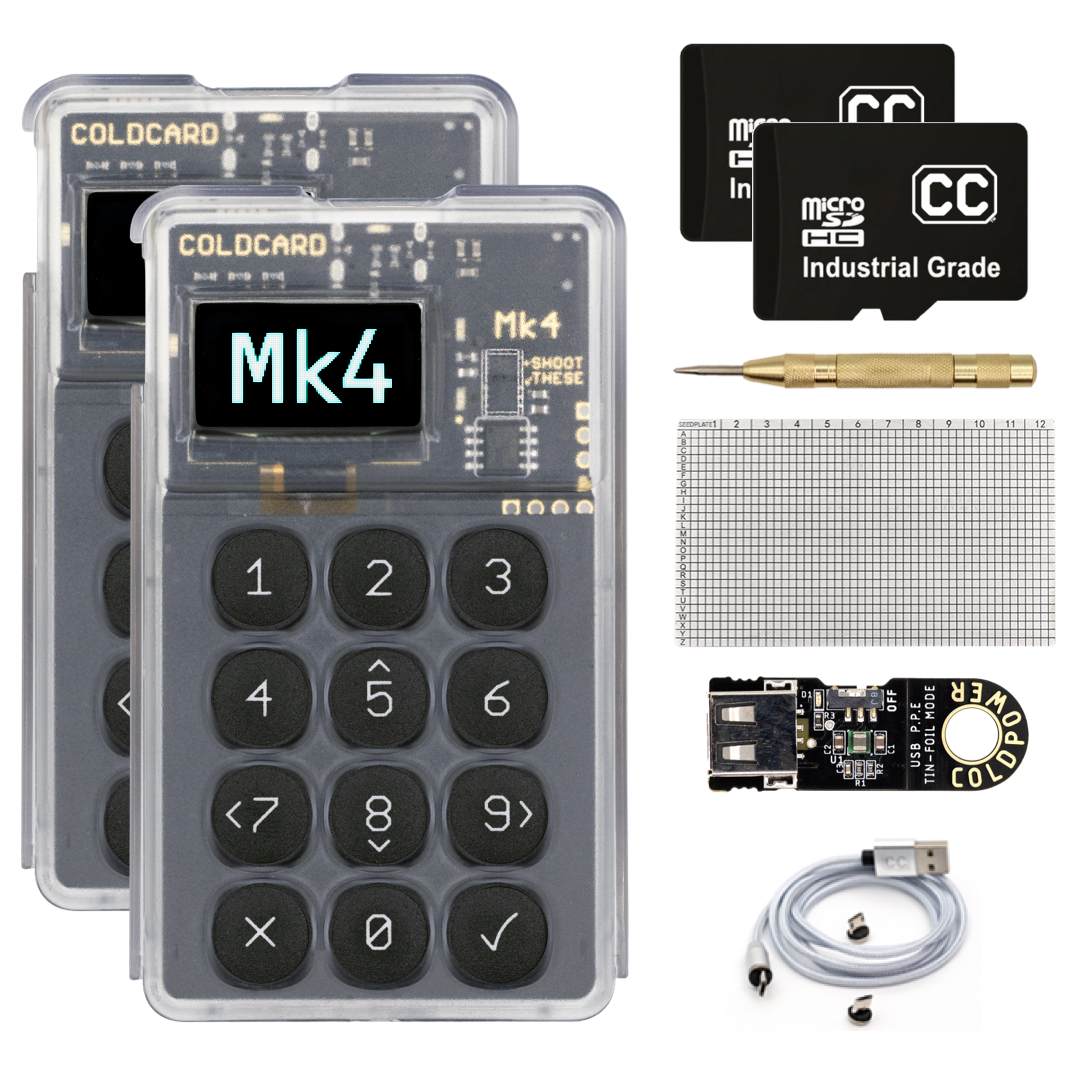 Coldcard mk3 or mk4 has several peculiarities. First of all, it is an air-gapped hardware wallet, meaning it can be used without ever connecting it to the PC. This is an extreme security measure because it prevents any contact between the computer and the device. All wallet operations can be performed by connecting the wallet to a power outlet and using a MicroSD card. Coldcard mk3/mk4 does not have any proprietary interface, so you will have to complete the operations using the microSD together with compatible computer hot wallets (such as Wasabi wallet or Electrum.) Coldcard is also open source and has a secure element for generating and storing the private key, along with a myriad of other advanced features like passphrase and Shamir Backup. Coldcard only and exclusively supports Bitcoin.
PRICE $ 147,94
THIS IS THE OFFICIAL STORE LINK
THE NEW COLDCARD Q1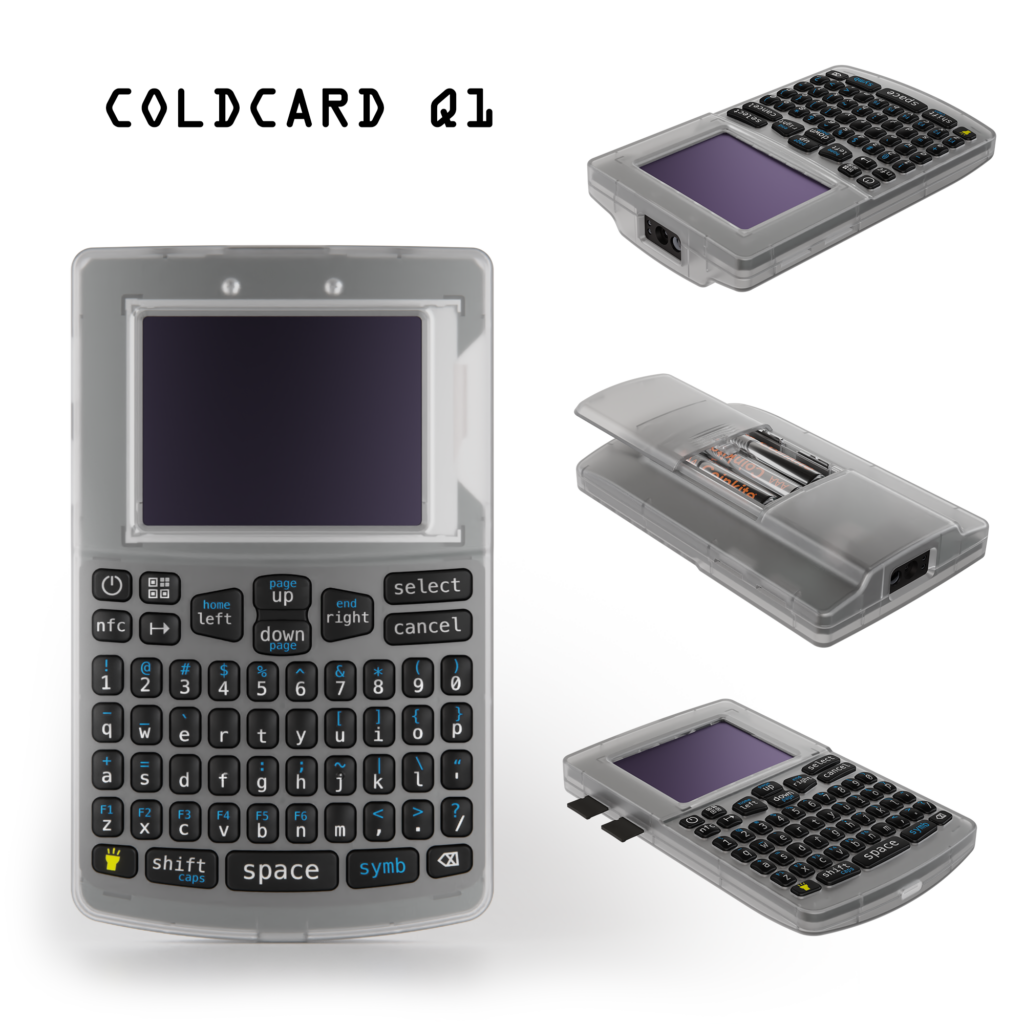 JADE WALLET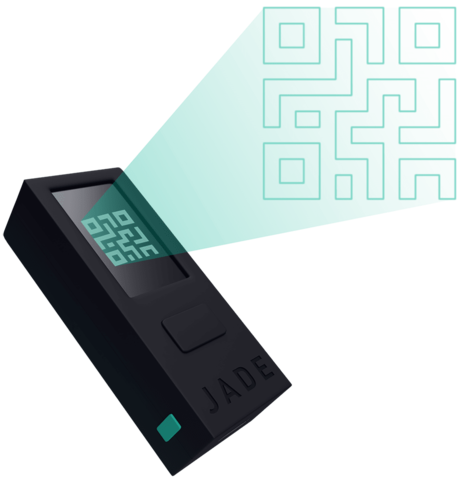 Blockstream Jade is a purely open-source hardware wallet for the storage of bitcoin and Liquid assets. Its main feature is that it is completely open-source, even the firmware can be installed on its own self-built hardware. Blockstream Jade is currently supported on Blockstream Green for Android, Windows, macOS, and Linux. Jade is a wallet equipped with a camera that allows you to scan QR codes. Very useful with the new firmware, it can be used to sign fully air-gapped transactions. This adds an extra layer of security to worry-free holding of your funds. Easy to use and cheap.
PRICE $ 64.99
THIS IS THE OFFICIAL STORE LINK
LEDGER NANO S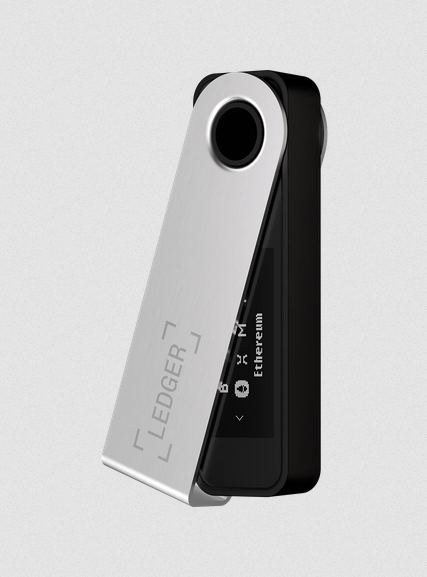 The Ledger Nano S PLUS is similar to a USB stick, it has a small display and two buttons to interact with your wallet. In terms of security, the Ledger Nano S PLUS is among the few hardware wallets that integrate the secure element, i.e. an ultra-secure chip for the safekeeping of the private keys generated by the wallet. The configuration is extremely intuitive as well as its use. You will have to connect it to the PC and you can use an interface that will be the proprietary one (Ledger Live) or external interfaces (such as Electrum). The Ledger Nano S supports over 5500 tokens and cryptocurrencies.
PRICE $ 79,00
THIS IS THE OFFICIAL STORE LINK
THE NEW LEDGER STAX